Seattle-based food blogger and registered dietitian, Taavi Moore, has been making waves in the foodie world with her plant-based creations and expertise in all things gut health related! In this chat with Taavi, she shares her journey, experience as a clinical dietitian, and her expert advice on managing acid reflux through a balanced diet.
With a background in Nutrition and Dietetics from Seattle Pacific University, Taavi's passion for plant-based foods led her to start her food blog in 2015. As she incorporated more plant-based foods into her diet, Taavi discovered her love for creating and exploring more recipes and capturing them with her photography. This passion for nutrition and breaking down the unhealthy messaging of diet culture is what led her to venture into the field of dietetics. Through her journey, she aims to empower individuals to embrace a balanced diet while debunking diet culture myths.
As many of our clients come to us with acid reflux, I asked Taavi about her experience in dealing with this and what tends to work diet-wise for her clients.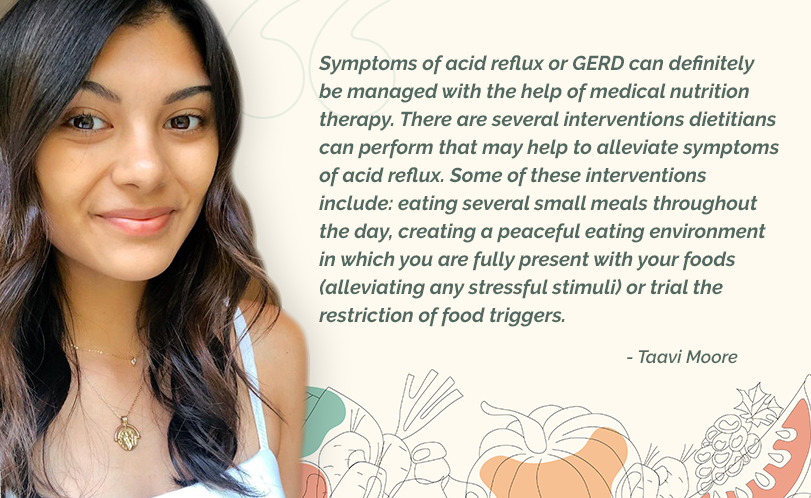 In discussing triggers for acid reflux, Taavi points out common culprits such as black pepper, coffee, alcohol, chocolate, mint, and high-fat foods. However, she highlights the individual nature of triggers, acknowledging that what may worsen symptoms for one person may not affect another. It's important to identify personal triggers and make adjustments accordingly.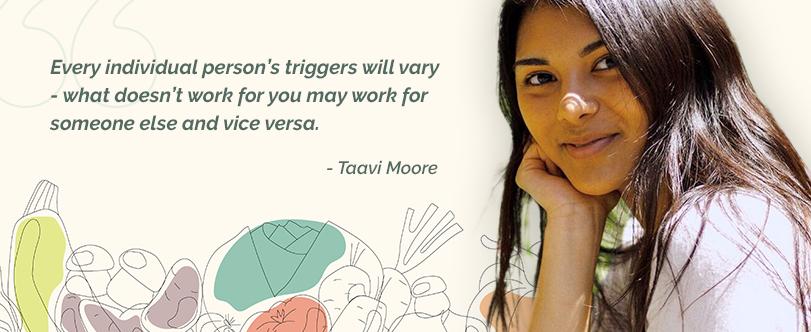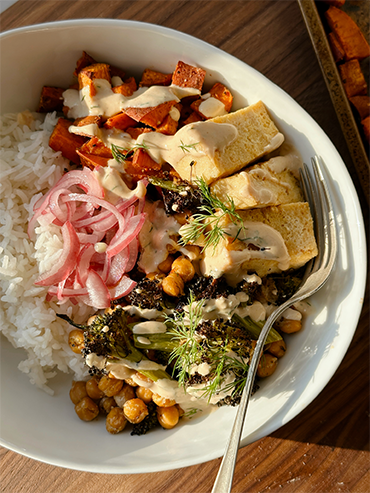 On the flip side, Taavi also highlights foods that can help alleviate acid reflux symptoms. Whole grains and protein sources play a crucial role in maintaining a balanced diet while managing acid reflux. As we've seen some pretty tasty recipes on her Instagram, I asked her to share one with us and she recommended the "Roasted Sweet Potato Chickpea Buddha Bowl with Tahini Dill Dressing".
This can be modified to make it acid reflux friendly by omitting the black pepper, swapping the olive oil in tahini dressing for water, and using brown rice. Click here to check out the recipe and give it a go yourself! I tried it at the weekend, and trust me, you want to try this one.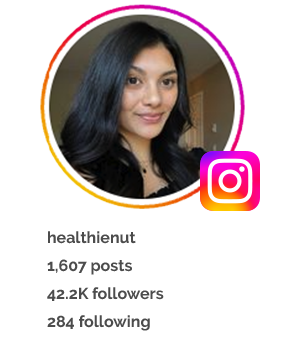 Whether you're on the lookout for some new (and delicious!) plant-based recipes, nutrition advice, or diet tips for managing issues like acid reflux and IBS, Taavi's blog and Instagram are amazing resources. Follow her journey through @healthienut and discover the benefits of nourishing your body and working around your gut health issues without giving up on delicious meals!