Discover the Power of Science-Backed Natural Ingredients
Suffering from acid reflux or GERD can disrupt your daily life, impacting your ability to enjoy meals and causing discomfort throughout the day. But what if there was a powerful, all-natural solution backed by scientific research that could help you regain control of your symptoms and improve your quality of life?

The good news is, the ingredients to accomplish this do exist!

By combining the following science-backed natural ingredients, you will provide your body with the tools necessary to not only relieve discomfort from heartburn symptoms, but also repair past damage and treat heartburn at its core once and for all. All without the need for gut-damaging, acid blocking medications that you'll be stuck taking for life.

Try incorporating these 5 ingredients in your daily life. Then tell us how you feel after 30 days!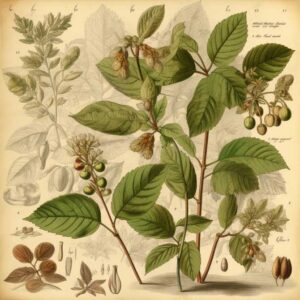 Slippery Elm bark has long been used as a natural remedy to soothe the gastrointestinal tract. A study published in the Journal of Herbal Pharmacotherapy (2002) assessed the impact of Slippery Elm bark on a sample of patients with moderate to severe GERD. Participants were given a mixture containing Slippery Elm bark, four times a day for six weeks. The results showed that the participants experienced a significant reduction in GERD symptoms, including heartburn and acid regurgitation.
Deglycyrrhizinated Licorice (DGL) Extract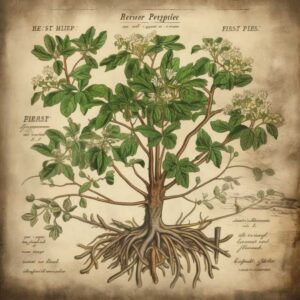 DGL extract is derived from licorice root and has been shown to be effective in treating acid reflux symptoms. A study in the Journal of Evidence-Based Complementary and Alternative Medicine (2018) conducted a randomized, double-blind, placebo-controlled trial involving individuals who suffered from GERD. Participants received either 75 mg of DGL extract, or a placebo, twice daily for 8 weeks. The study found that those who took the DGL extract experienced a significant decrease in GERD symptoms and measurably improved esophageal mucosal integrity compared to the placebo group.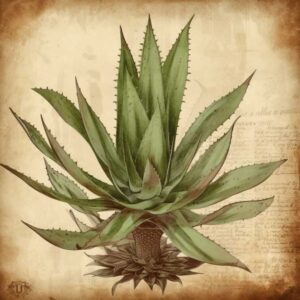 Aloe vera is known for its soothing properties and has been shown to be beneficial for those suffering from acid reflux. A study in the Journal of Environmental Science and Health (2015) used an animal model to examine the effects of aloe vera on acid reflux-induced esophagitis. Rats were pretreated with aloe vera extract for seven days before being exposed to acid reflux. The results showed that aloe vera extract g
reatly reduced inflammation
and protected the esophagus from damage caused by acid reflux.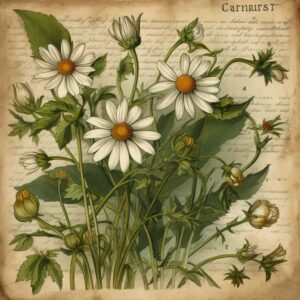 Chamomile has been used for centuries to treat various gastrointestinal issues, including acid reflux. A study published in the Journal of Advanced Pharmaceutical Technology & Research (2011) used an animal-based model to investigate the effects of chamomile extract on gastric ulcers induced by acetic acid. The animals were treated with chamomile extract for 7 days, and the results showed that the chamomile extract significantly reduced inflammation and promoted the healing of gastric ulcers.

The Transformative Power of Terra Health Essentials Acid Relief
These ingredients can be great for relieving heartburn symptoms and treating acid reflux, but finding quality sources of all of them can be difficult and expensive.

Terra Health Essentials has solved this problem by combining these potent, scientifically-backed ingredients, in an all-natural daily supplement that can help manage acid reflux and GERD symptoms. Real users have experienced life-changing results, allowing them to enjoy their favorite foods without fear and discomfort.
"After trying several different PPIs and ending up with severe chest/arm pains, I switched to Terra Health Essentials Acid Relief. Now, my Barrett's Esophagus has significantly improved after a year and a half of using this product. I'm a Terra Health customer for life!"
"Terra Health Essentials Acid Relief has been a game-changer in my battle against GERD. After years of struggling with PPIs and their side effects, I've finally found a natural solution that works. I highly recommend giving it a try!"
"I was hesitant to try yet another acid reflux product, but Acid Relief has truly exceeded my expectations. My symptoms have improved significantly, and I can finally enjoy my favorite foods without fear. Thank you, Terra Health Essentials!"
If you're tired of struggling with acid reflux and GERD, please consider giving Terra Health Essentials Acid Relief a try. 
It contains only the highest quality ingredients that are backed by scientific research. The powerful effects of its key ingredients provide an effective alternative to traditional medications, allowing you to manage your symptoms and enjoy your favorite foods without fear.
Fight Heartburn At The Root Cause With the Power of the
Acid Relief

Act now and receive 15% off your first order of Acid Relief by using the Coupon Code: GETRELIEF15. And if you order before midnight tonight, Terra Health Essentials will also give you a 1-week sample of their popular Reflux Inhibitor product to try in tandem with Acid Relief. Reflux Inhibitor helps treat acid reflux by boosting digestion when  you need it most. This prevents food fermentation in the gut; one of the primary causes of a weak Lower Esophageal Sphincter. If you suffer from acid reflux specifically at night when you lay down, Reflux Inhibitor could be just the answer for you. And Terra Health is providing it as a FREE GIFT for you to try when you use Coupon Code: GETRELIEF15.
And don't forget, all Terra Health products are backed by a 60-day money-back guarantee. Try this great combination of products completely risk-free. If your acid reflux symptoms are not improved, just give us a call or email, and we'll be happy to refund your money.
Click here to claim your 15% OFF coupon on Acid Relief and your FREE 1-Week Sample of Reflux Inhibitor. Use Coupon Code: GETRELIEF15